Digital and Innovation
Defining, designing, and deploying today's digital solutions and tomorrow's virtual worlds.
We stand at a crossroads, where digital transformation is no longer a choice, but a necessity. Building efficient digital models is a must for every profession, from marketing to purchasing and from finance to HR. It is the prerequisite for a fluid, engaging user experience. For 20 years, Synchrone has positioned itself as a partner in this transformation, implementing the most up-to-date technologies for its clients.
Our consultants work in close collaboration with your business divisions to design innovative digital strategies, outsource and modernize your IT system, integrate the best software solutions on the market, develop virtual solutions and applications that you have not even imagined, and support you as you invest in the digital.
1
Digital Strategy and Projects
AUDIT & CONSULTING
PROJECT MANAGEMENT
CHANGE MANAGEMENT
Agile (SAFe, Scrum, Kaban, Lean)
Supporting your ideation and technology choices. Supervising projects.
Synchrone offers comprehensive support for technological innovation and the digital transition of large organizations. Whether you're defining a technology roadmap or implementing agility within a company, we provide methodological support. Our project management services (directing, change management, PMO support) help you meet the QCD objectives for your digital projects and programs. Our project management services (directing, change management, PMO support) help you meet the QCD objectives for your digital projects and programs.
DESIGN & ARCHITECTURE
CLOUD OPTIMIZATION & MIGRATION
OPERATION & MAINTENANCE
GREEN IT
Modernizing infrastructures and defining the next stage in Cloud transformation
Our vision for infrastructure includes technological advances designed to provide you with targeted solutions that meet the unique needs of your businesses, flexible solutions that adapt along with your evolving needs and help you meet your economic and environmental challenges. Guided by the hybridization of the Cloud and the explosion of Data, we organize our approach around Cloud and DevOps specializations in combination with historical fields of expertise in the field (Systems, DB, Storage, Backup, Networks, Telecom, Security, etc.).
USER EXPERIENCE
DEVELOPMENT
SOFTWARE SOLUTIONS INTEGRATION
TESTING & AUTOMATION
DIGITAL WORKPLACE
THIRD PARTY APP MAINTENANCE
Designing, developing, and deploying app-based solutions. Integrating software solutions.
In a world driven by user experience, a multichannel (web and mobile) approach, and high expectations for productivity, app-based solutions are a crucial component of our client's businesses. Synchrone offers end-to-end support for these key digital assets (ERP, CRM, HR systems, EDM/Desktop Publishing, business applications, etc.), from coordination to DevOps integration, approval, and app acceptance testing.

DEFINITION OF USE CASES
PROTOTYPING
Designing and building digital expansions to the real world
Synchrone has upgraded its historical expertise to support you in defining your Web 3.0 strategy. Simplifying your processes with blockchain technology, creating new, immersive user experiences within the digital and innovation.
We design ambitious use cases that draw on innovation to propel you into new usages, with new business and marketing values.
Our Experts
Project Managers
Project Management Officer
Product Owner
Infra / Cloud Architect
Software Architect
Operations Architect
Functional Support
DevOps Engineer
UX/UI Designer
Developer (Web, Mobile, 3D, Web 3.0)
Tester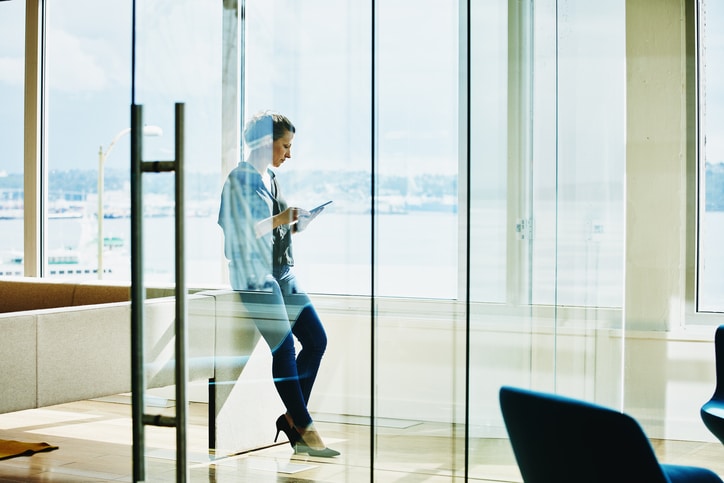 Methodologies Focus
ITIL
Agile (SAFe, Scrum, Kanban, Lean)
Hybrid cloud
Vertical Cloud
FinOps, GreenOps
CI/CD
extreme Programming
ISTQB
3D : Unity, Unreal Engine
Blockchain, Smart Contract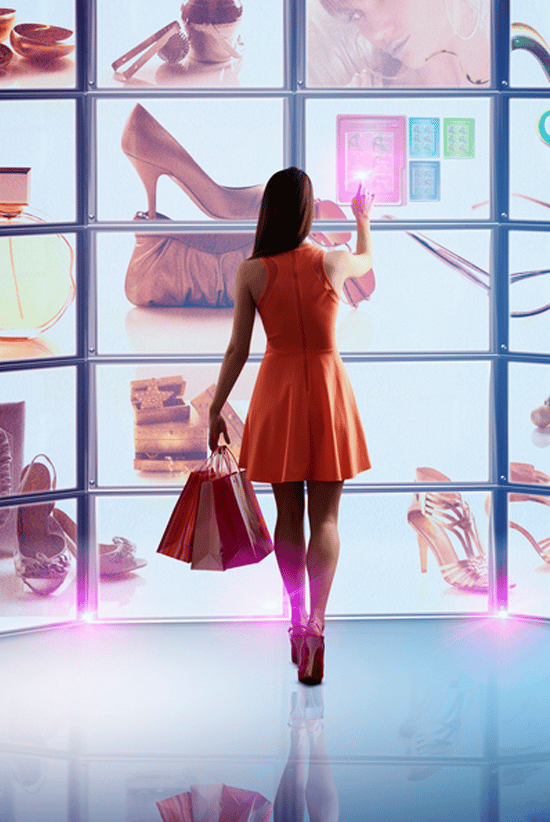 Case studies
Rolling out and optimizing a group-wide e-commerce solution internationally
Context and need
Our client, a major international group, wanted to expand its online presence and sales for its global locations by rolling out some 40 e-commerce sites, adapted to local target audiences and based on the group's strategy and the Salesforce Commerce Cloud (SFCC) solution.
For this ambitious and strategic project, the client wanted support for image management and sales performance.
The Synchrone Solution
Synchrone took on the overall management of the project: delivering detailed specifications, running marketing and technical teams (SEO, analytics, Dev, Security, Creatives, etc.) as well as partner agencies, implementing a schedule, tracking progress on tasks, running project committees and the steering committee, and monitoring the budget.
Our team was responsible for coordinating various international brands when implementing upgrades to the e-commerce platforms, as well as recommending improvements to the customer journey in a worldwide environment. We designed, tested, and rolled out architecture and managed run for the e-commerce sites.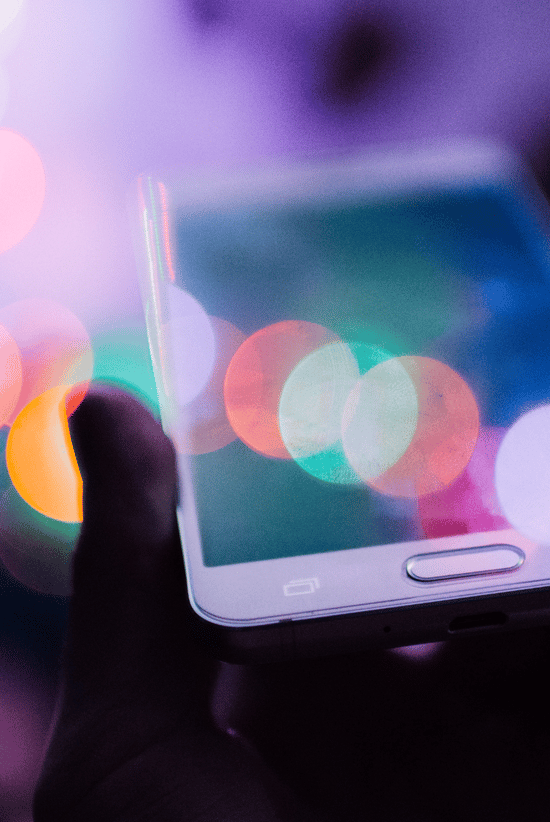 Case studies
Supervising and delivering a digital solution for home automation
Context and need
Our client, a major telecom and digital services operator, wanted to offer an innovative service for customers to remotely manage and control their home using a mobile app. They were seeking agile support to supervise the project and their teams.
The Synchrone Solution
Synchrone took on the management of this strategic public-facing home automation project, within the context of a digital transformation.
Our experts supervised the project from end to end, from design to delivery, meeting the defined budget and deadlines while producing an intuitive, effective, secure solution.
They created and ran decision-making entities for the project, supervised and ran an international business and technical team, and created a set of KPI references based on a data-driven approach to measure project performance.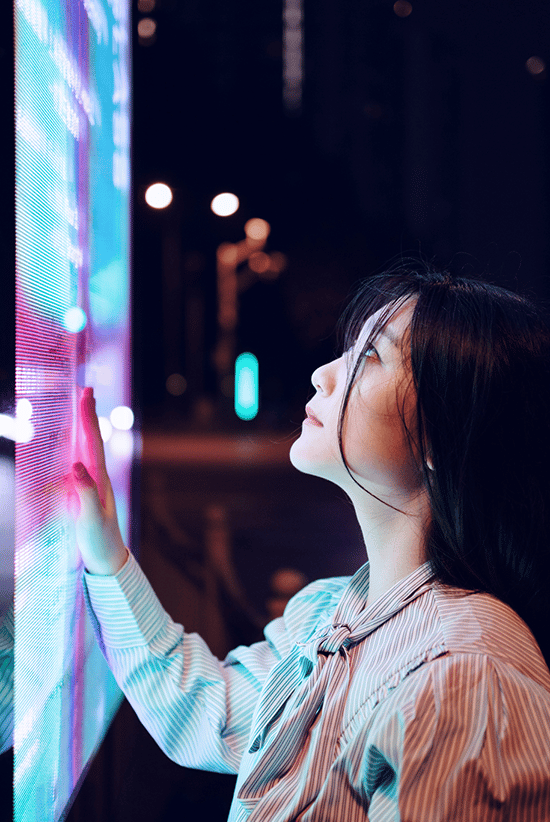 Case studies
Optimizing performance and resilience with DevOps
Context and need
Our client, a major banking group, was suffering from obsolete legacy solutions and wanted to undertake a major DevOps transformation project.
They were seeking an expert to migrate their systems from Docker Swarm to the open source Kubernetes platform, which would allow for optimizing the automation of rollouts, scaling up, and implementing app containers on its clusters.
The Synchrone Solution
Synchrone brought its DevOps expertise to bear on these various migration projects.
Our team implemented continuous integration (Gitlab CI, Kubernetes) and continuous delivery, as well as generic templates to accelerate app development and optimize app stability while also improving the quality and cohesion of automated production launches. The team's expertise enabled it also to serve as a support liaison for the various tools in the CI/CD chain (ArgoCD, Gitlab, Maven, SonarQube, Artifactory, Xray
Synchrone's contribution generated a gain in app performance for our client and improved the overall resilience of the system.
Patrice ALBUISSON
Managing Director
Technological universe of tomorrow, the innovation invites itself into the organizations of our customers and we are there to support them in this new disruptive adventure. Our strength in this mission? Our collaborators and our network of Web 3.0 experts and its developments.
Consulting
Corporate & Business
Consulting, Digital et Innovation
Scrum Master - BU Digitale
Paris
Votre Rôle, vos Responsabilités   La mission est de gérer le build (projet inclus) et le run du périmètre applicatif, vos missions seront les suivantes : Animer ces équipes et veiller à la bonne mise en œuvre des pratiques agiles et de l'amélioration continue, Tenir le...
Consulting, Digital et Innovation
Ingénieur QA - BU Digitale
Paris
Dans le cadre de notre développement, nous recherchons un Ingénieur QA / Pilote Test & Recette confirmé pour nous rejoindre en CDI et intervenir chez un client grand compte basé à Saint-Denis, dans le cadre d'une mission de longue durée (12-36 mois).   En tant...
Consulting, Digital et Innovation
QA Lead - BU Digitale
Paris
Votre Rôle, vos Responsabilités   Au sein d'une équipe agile (analystes, designers, développeurs, testeurs) et en lien avec les architectes et experts techniques, vous contribuerez au développement d'un produit aux enjeux techniques et ergonomiques orientés « grand public...
Consulting, Digital et Innovation
Product Owner - BU Digitale
Paris
Votre Rôle, vos Responsabilités   Vous devrez :   Identifier, recueillir, spécifier et prioriser les besoins utilisateurs et business, Contribuer à la vision produit via la préparation et l'analyse de ses évolutions, Ecrire les users stories, Produire le product...
Consulting, Digital et Innovation
Coach Agile - BU Digitale
Paris
Votre Rôle, vos Responsabilités   Au sein des équipes clients, vous serez amené(e) à : - Faire émerger des idées et aider le(s) demandeur(s) à prendre du recul par rapport à la demande en exprimant plutôt une problématique qu'un ensemble de solutions. - Construire et...
Consulting, Digital et Innovation
Automatisation tests - BU Digitale
Paris
Nous recherchons des Ingénieur.e.s Automatisation de Test H/F afin d'organiser l'activité test à l'intérieur d'une équipe scrum dans le but de donner régulièrement un statut du produit aux parties prenantes (Développeurs, Product Owner et Customer Success Managers). Votre...
Corporate & Business
Chargé(e) de Recrutement H/F
Paris
Votre Rôle, vos Responsabilités   Dans le cadre du développement de notre activité, nous recherchons un(e) Chargé(e) de Recrutement (H/F). Au sein de notre Agence Parisienne située dans le 2ème Arrondissement, vous jouez un rôle clé dans l'identification de nos...
Corporate & Business
Business Developer (H/F)
Paris
Descriptif du poste De par notre croissance forte et continue, nous recrutons un Business Developer / Ingénieur Commercial H/F à Paris dans nos locaux du 2ème arrondissement afin de donner une nouvelle dimension à nos objectifs de développement. Votre métier : trois domaines...