Working at Synchrone? A unique professional experience in the heart of the tech world.
Whether in Paris on rue Réaumur, in Lyon in the Part-Dieu tower, in Lille in the heart of the city, or in Aix-en-Provence in the Duranne neighborhood… Working at Synchrone is about being a part of a company that fosters collaboration, not only with its clients, but among its teams.
It means participating in concrete projects, based on values conducive to individual well-being, and contributing to the achievement of responsible, sustainable, shared growth.
It's about being bound by a shared outlook built upon the committed values of respect, sincerity, agility, and efficiency.
It means developing within a more close-knit company model where managers and staff members work hand in hand.
And for our consultants, it's about...
Joining vibrant expert communities, connected to daily life, who share the same curiosity to learn and drive to progress.
Being able to access ambitious, high-quality missions because Synchrone is a trusted partner of the largest companies.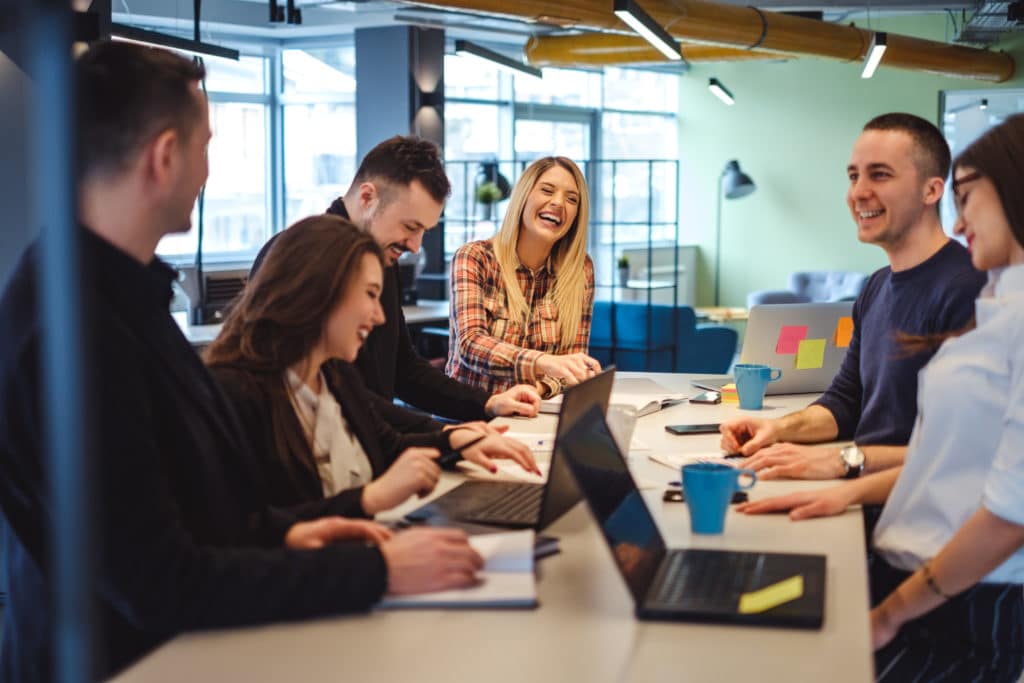 Inpulse 2
The drive behind Inpulse 2 is a participatory program for becoming a player in Synchrone's development.
It's ambition?
To connect all of the consultants to Synchrone's future by allowing them to take concrete and creative actions benefiting its development.
It invites employees to become involved in project groups based on sales, HR, or marketing topics so they can bring their individual added value and sensibilities to the responses to calls for tenders and referencing, training, recruitment, e-books, and more. An incentive system has been set up for participation in these groups as well as generating business, becoming an on-site contact, and co-option.
At Synchrone, employees and managers built the company's future together.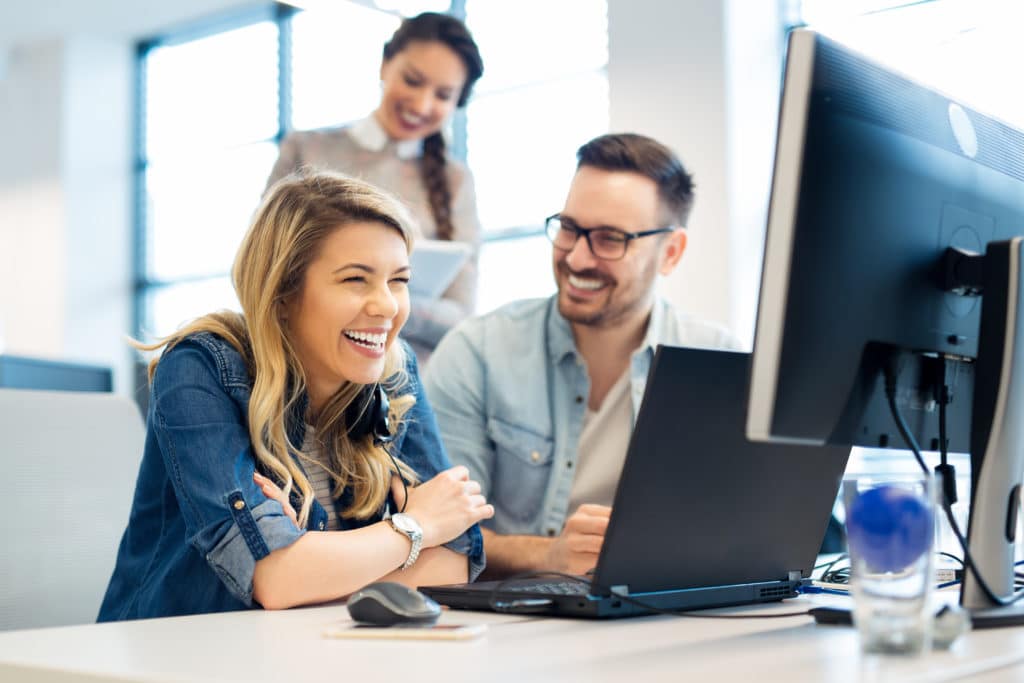 Formation
The training policy is a priority for Synchrone so we can provide our consultants with a comprehensive knowledge of the creative, forward-looking, and scalable solutions that we owe to our clients and help them to fully grasp the challenges of their sectors on the cutting edge of technological changes.
This is why we have an ambitious program that each year provides more than one third of Synchrone employees with an average of three days of training. That's because the expertise possessed by Synchrone is rooted in the expertise found in its sales and administrative teams.
We involve each person in the continuous training process through external agencies, in-person and remote workshops, and at our Synchrone Business School.
At Synchrone, we nurture continuous transformation.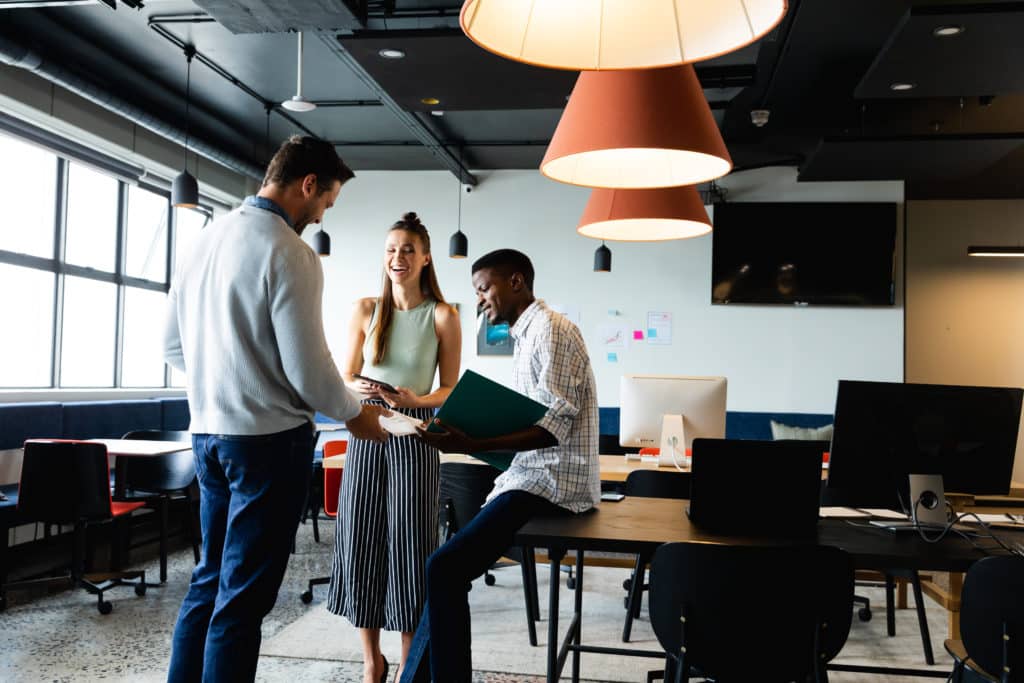 Expert communities
Understanding, sharing, discovering, learning, progressing: the Synchrone expert communities are centers for multi-disciplinary and interconnected reflection, bringing together consultants, managers and sector experts.
The quality of the consulting and support provided by Synchrone consultants lies in their investment and their virtuosity.
This agility is developed in particular in expert communities, which we strive to help flourish.
Consultants can communicate and share ideas on community platforms where they discuss daily problems or apply themselves to in-depth assessments of value-creation solutions.
Through forums, thematic conferences, meetings for sharing experiences, and more, the expert communities unite around common objectives addressed from different points of view.
At Synchrone, we love virtuosity, unique characteristics
and community life.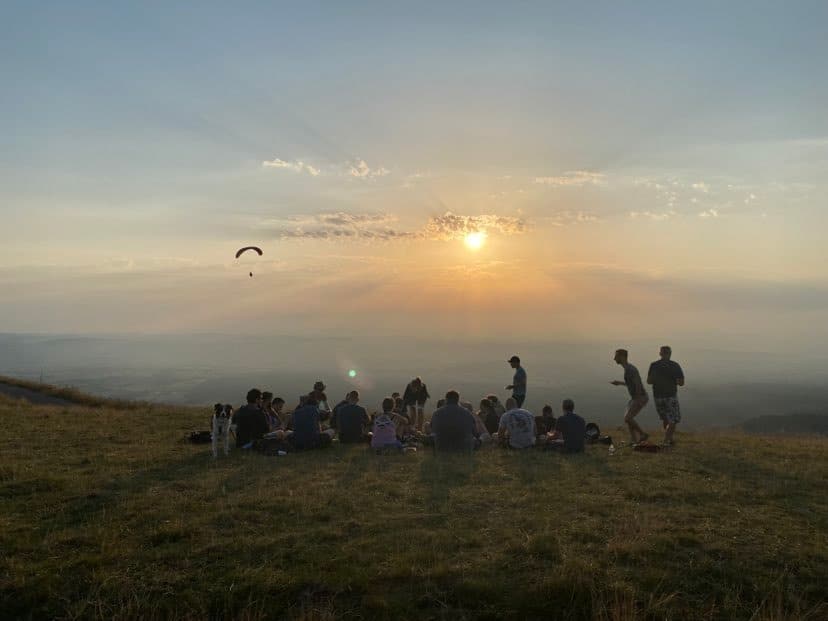 United Heroes
At Synchrone, we think that you should find pleasure in the efforts and investments you make. We think that challenging yourself is a game and sharing is a key to self-fulfillment.
In Synchrone's United Heroes program, employees are invited to join one of the participating teams to take on sports, well-being, and solidarity challenges throughout the year. These teams include employees holding many different positions in the company and provide a friendly space to socialize.
Through the United Heroes application, each employee chooses to participate as much as they like.
– Live and replay lesson platform
– Weekly challenges to take on as a team or on your own
– Well-being and training advice
– As a team: 5 yearly challenges and 1 inter-company mission
Connected to the pedometer and to different sports applications on your smartphone, United Heroes follows you and your team members' activities to attribute points that can lead to earning prizes.
At Synchrone, we think that challenges are a part of life.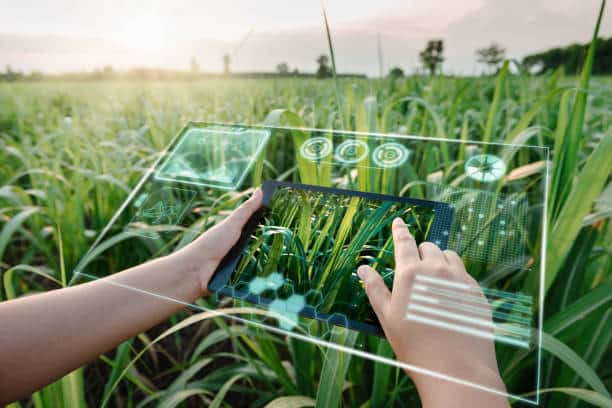 Social and environmental responsibility.
Synchrone makes practical and measurable social and environmental responsibility commitments on the ground.
Each year, an action plan lays out the objectives. The CSR team ensures that they are implemented in connection with the departments involved in the company and that the results of the actions taken are measured.
With complete awareness and transparency, we view our commitment as a guarantee of progress and durability, the key to shared growth that benefits the company, its employees and partners, and more widely, civil society and the environment in which we develop and grow.
The CSR commitment at Synchrone is concrete
All the positions in the company are involved, and each employee is invited to participate, at their own pace, in missions addressing social, ethical, and environmental challenges.
At Synchrone, we love to climb mountains as much as we love to contemplate them.